Notice: Our Instagram account has changed
I announc our new Instagram account
At the end of May, our previous account (@ el.arbitro) was suddenly disabled for unknown reasons.
I trid to recover but made no sense.
So I created a new account.
So far, I have had nearly 3000 posts and 14,000 followers, but all of them have disappeared.
The new account is ( @ arbitro_watch ).


I will post from now on with this account, so I would appreciate it if you could follow me.
The latest information is the fastest on Instagram, so please check it out.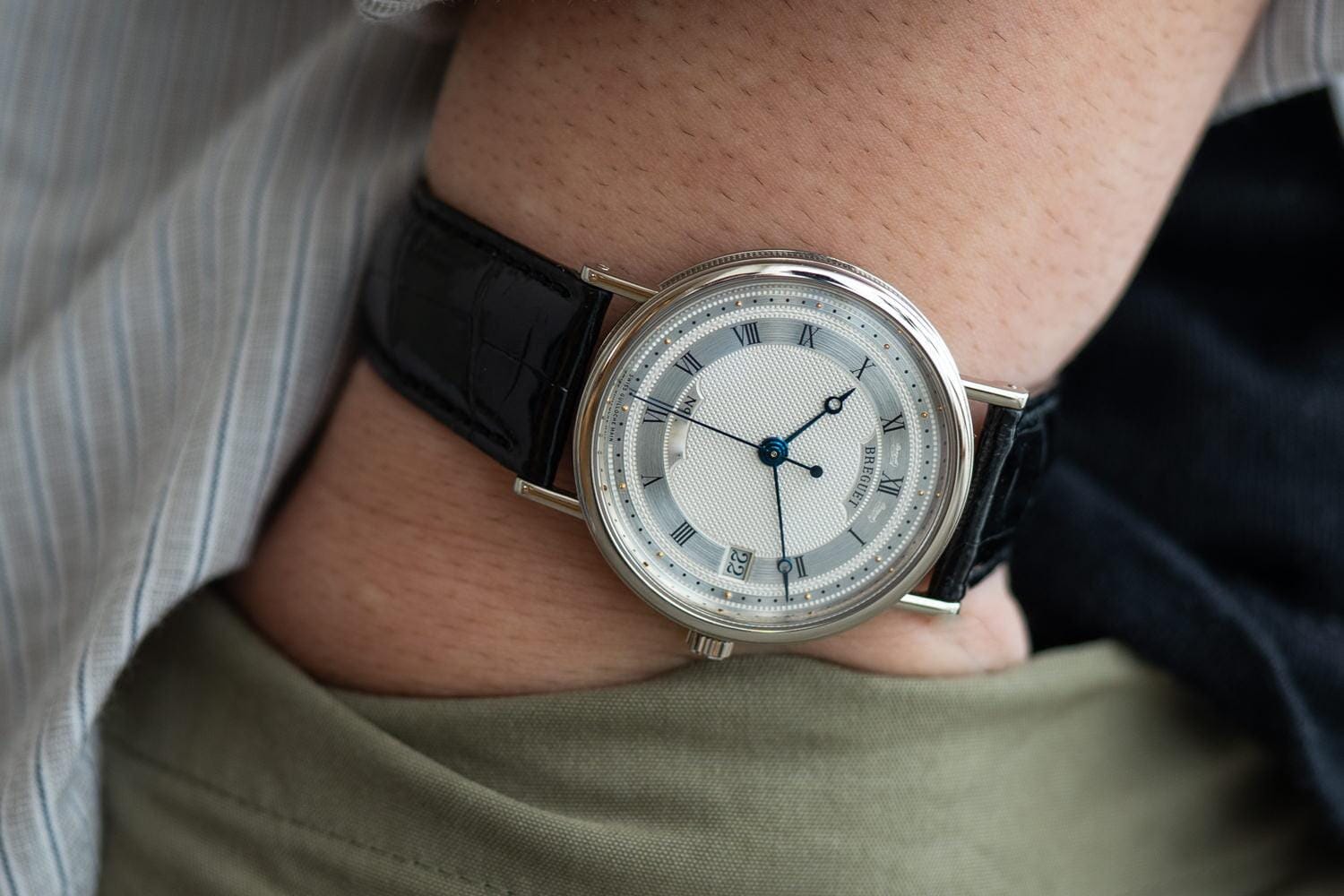 SOLD
BREGUET CLASSIQUE 5917 WG / ブレゲ クラシック Ref.5917 WG 自動巻きが売り切れました。ありがとうございます。 ご購入の際に着用して頂きパチり。 この時計の購入を考えている方がいるかもしれませんので、仕様をもう一度確認しておきましょう。 -Specifications Brand: BREGUETModel: Classic (Classic)...
Read more
News
【NEW CONTENT】Watch Style Gallery
アルビトロの新しいコンテンツ「WATCH STYLE」が始まりました。 これまで撮影してきた膨大な写真から着用写真に特化したものをまずは作成しました。とりあえず、手始めにロレックスから作っています。 実際に着用したサイズ感や雰囲気、見え方など購入される際のご参考にどうぞ。 順次追加していくので見に来るたびに新しい時計の写真が増えていきます。 まずはこれまでアルビトロで取り扱ったロレックスの...
Read more