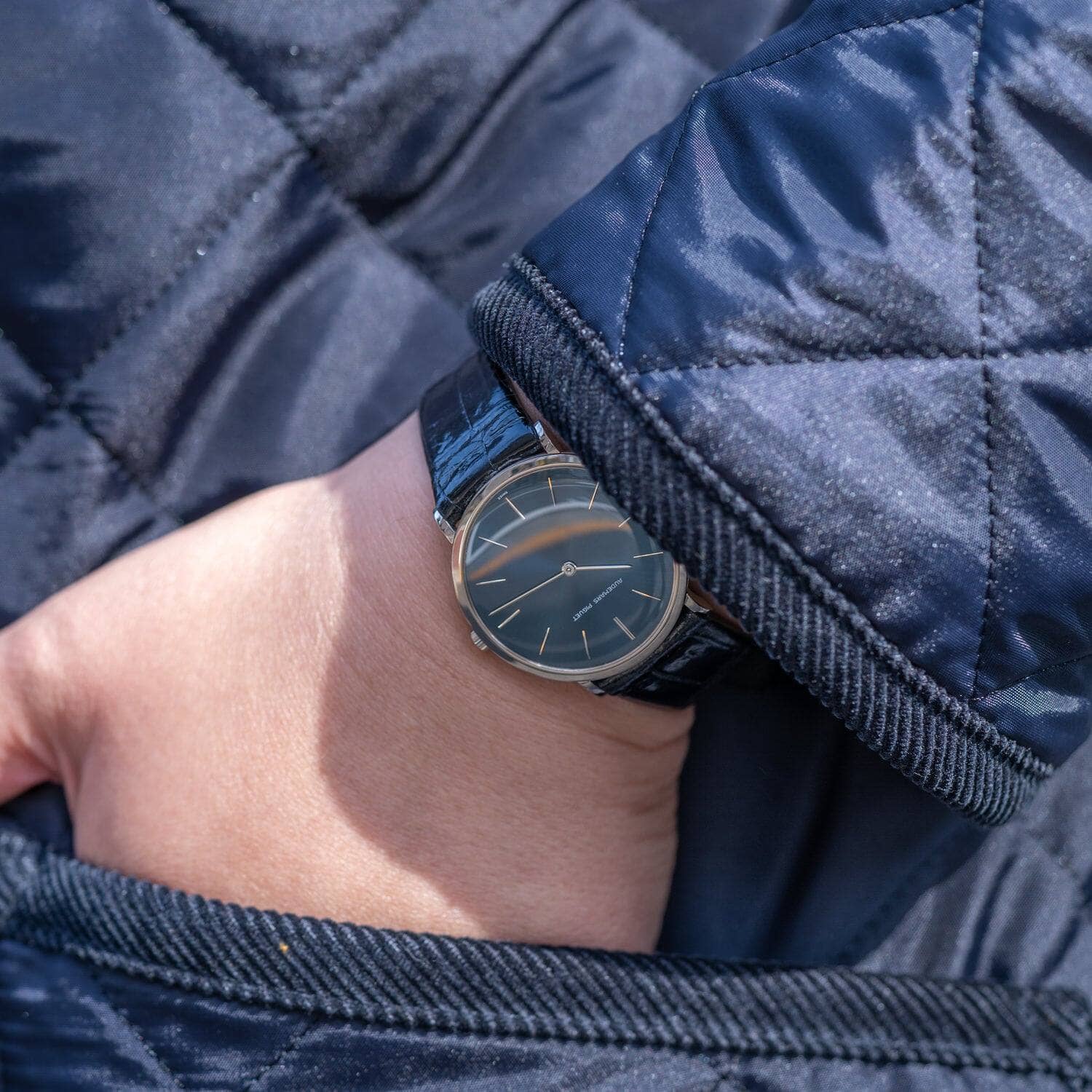 Audemars Piguet WG Navy Blue Dial 1970s
Audemars Piguet Round WG Navy Blue Dial is sold out. Thank you very much.
After making an inquiry, the customer placed an order from the website and picked it up at the store. I wore it and took a picture.
Audemars Piguet from the 1970s, with an exquisite case diameter of 33.5mm and a rare combination of WG and navy.
Colored dials such as navy and black often have stains, peeling, and other damage, and those in good condition are quite rare.
It's amazing how it stays like this in Japan's humid climate. It is also a proof that it has been handled and preserved fairly carefully.
Compared to watches such as Rolex, which are mainly intended for heavy use, luxury watches such as Audemars Piguet, Patek Philippe, and Vacheron Constantin are made on the premise that they should be handled with care, and dress watches are There are many things that have been used carefully because it is the main.
Navy is one of the colors that suits everyone, regardless of gender.
The WG, which was manufactured in the 1970s, has a slightly dull and shiny feel to it.
From the side, you can see that the case has a different finish. After all, the thinness of this case. This is possible because the movement is thin.
This thinness is made possible by Cal.K2001/1A, which was adjusted and tuned by Audemars Piguet based on LeCoultre's Cal.818 ultra-thin movement.
At the time of purchase, we also talked about handling precautions and future maintenance. Please feel free to contact us if you would like to buy a vintage watch.
Event
12/16,12/17の2日間、MAIDENS SHOP メイデンズショップ (MAIDEN COMPANY メイデンカンパニー) 様にてポップアップイベントを行います。
Read more