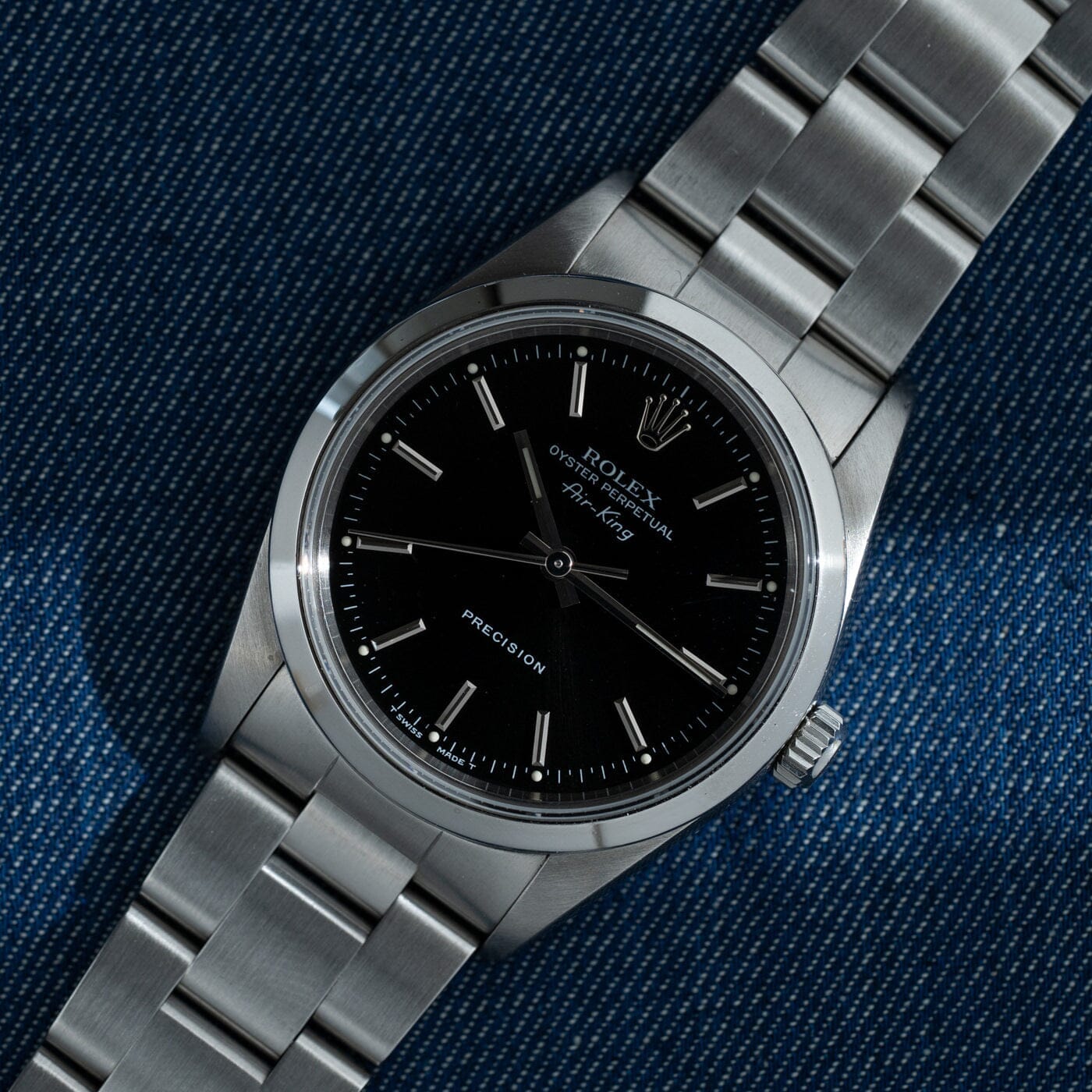 ROLEX Air-King 14000 Black
ROLEX Air-King 14000 Black Dial p>
Rolex Air King 14000 Black Dials are in stock now. p>
This watch was manufactured in 1992. p>
Airy 's has overhauled it, so you can hand it over immediately. p>
p>
Air King in a slightly different standing position in Rolex. As the name implies, it is a watch closely related to aircraft. p>
If you want to know more about the origin of Air King, please see " History of ROLEX Air-King " . p>
p>
34mm oyster case, simple non-date 3 hands, smooth bezel are the main features, but what is different from Oyster Perpetual and Oyster Perpetual Date with the same size with 5 digit part number is "Air-King" And whether "PRECISION" is included. p>
Oyster Perpetual etc. has "SUPERATIVE CHRONOMETER OFFICIALY CERTIFIED" at 6 o'clock. p>
p>
Take a closer look. .. p>
p>
You can see that it clearly says "Air-King" and "PRECISION". p>
The Air King 14000 is a model manufactured over the 10 years from 1990 to 2000, but since the luminous paint was switched to tritium and luminova from the late 1990s (around 1998). The next 14000M uses Luminova. (Trivia) p>
p>
Since this watch was manufactured in 1992, tritium is used for the luminous paint. p>
"T SWISS MADE T" is written at the bottom of the dial at 6 o'clock. This means that tritium is used for the luminous paint. p>
Tritium changes color over time, so it's fun. p>
p>
The dial, hands, and indexes are also beautiful. p>
p>
The movement is Cal.3000, a movement manufactured from 1990 to 2001. p>
It is also used in Explorer I Ref.14270. p>
The model before the Air King 14000 The Air King 5500 has Cal.1530 and Cal1520, but the difference from the Cal.3000 is the difference in frequency. p>
p>
The breath is a hard breath of "78350" solid stainless steel link. p>
It's comfortable to wear, and above all, it should be light. p>
p>
Single lock clasp (folding clasp, English-speaking name). p>
I think single lock is better for its simple appearance and ease of putting on and taking off.
p> There are 12
frames. p>
We can handle up to about 17.5 cm. p>
p>
The windshield is a sapphire crystal that can be used with confidence. p>
p>
Speaking of Rolex watches with the image of "sky", there are "GMT Master" and "Datejust Thunderbird", but this "Air King" is also a model that has a very close connection with the aviation world. p>
From the 1920s to the 1940s, aircraft became so familiar to people that it was called the golden age of aviation, and this Air King was born as a homage to the pioneers of such golden age. What is it? p>
Air King has such a story, but the design is simple and easy to use ◎ p>
The size is 34mm, so it's easy to use and light, and it's just right for "wearing a little". p>
In the summer, it's fashionable to change to a stainless steel belt and use a NATO strap. p>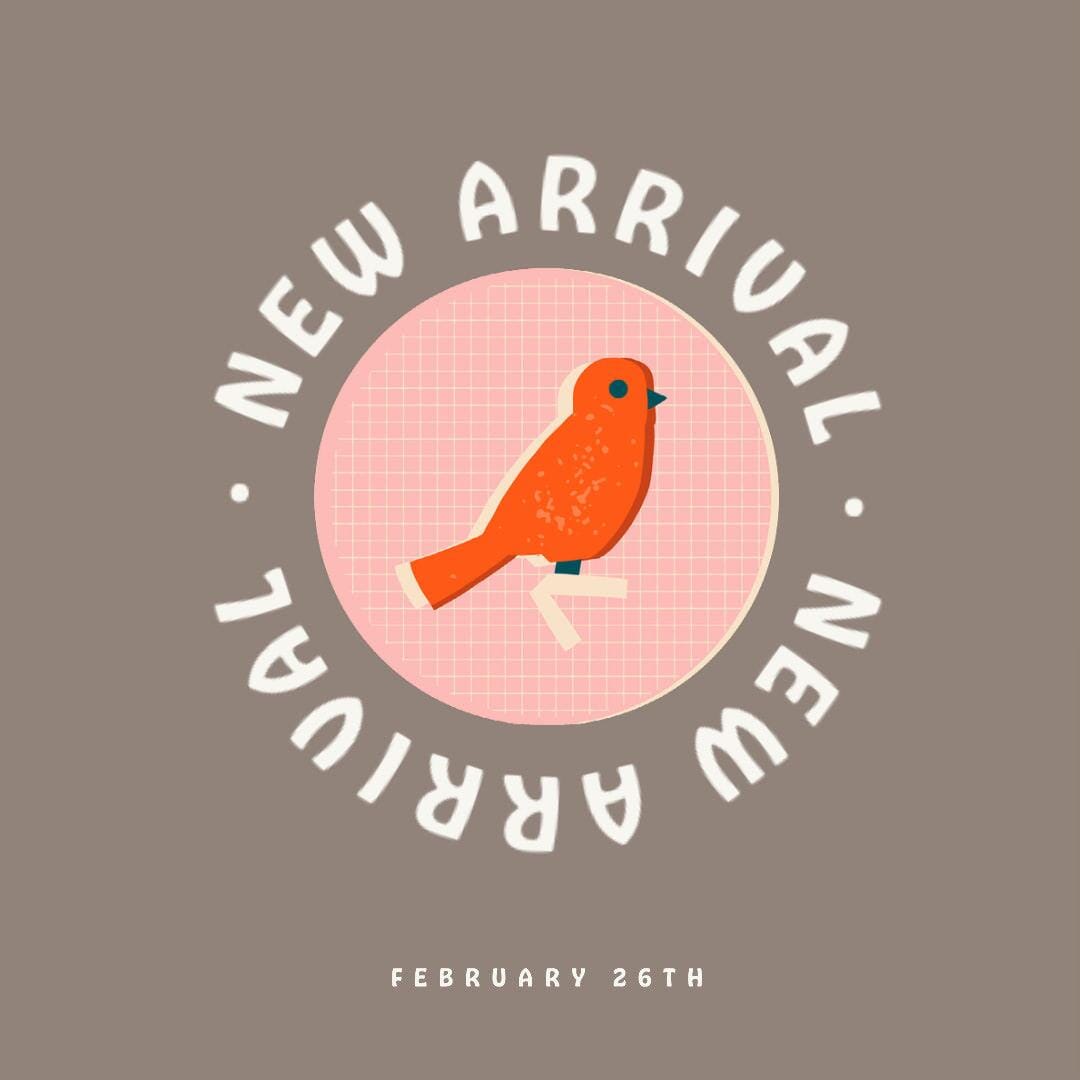 New Arrival
Introducing today's newly arrived watches. ・ ROLEX Submariner Date 16610 ・ ROLEX Air-King 14000 Black ・ Cartier Santos Octagon LM QZ SS / YG ・ Cartier Santos Galbee LM QZ SS Two Rolex a...
Read more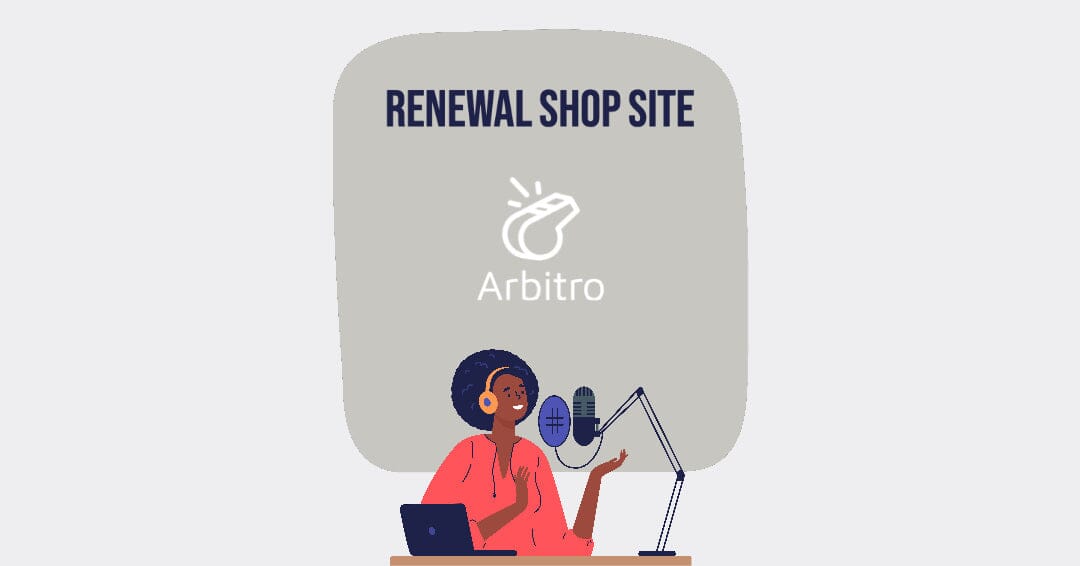 News
The homepage has been renewed. The difference from the past is that the shop page is a site where you can see only the products as much as possible, and the blogs and contents are separated by "Ar...
Read more