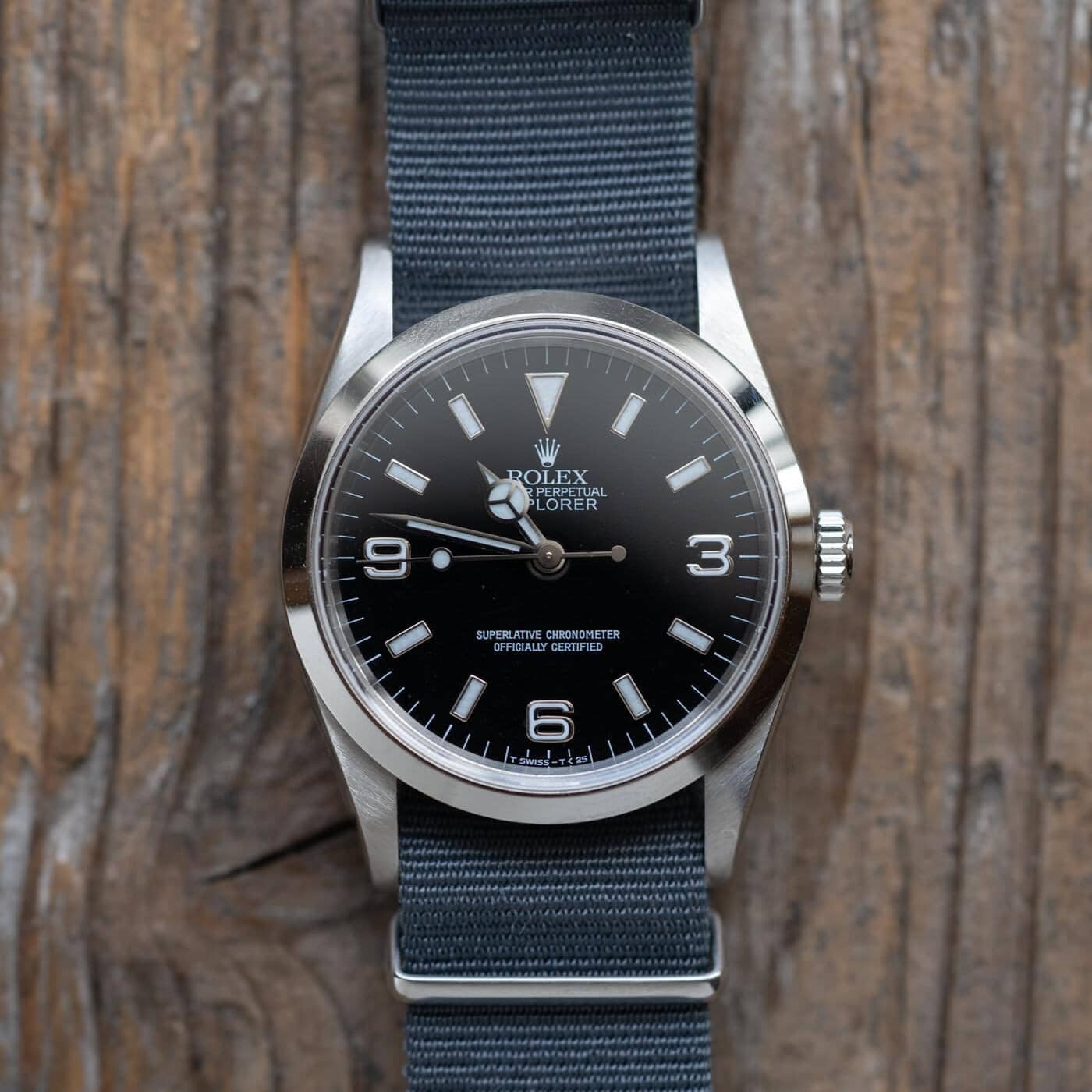 ROLEX EXPLORER I overhaul case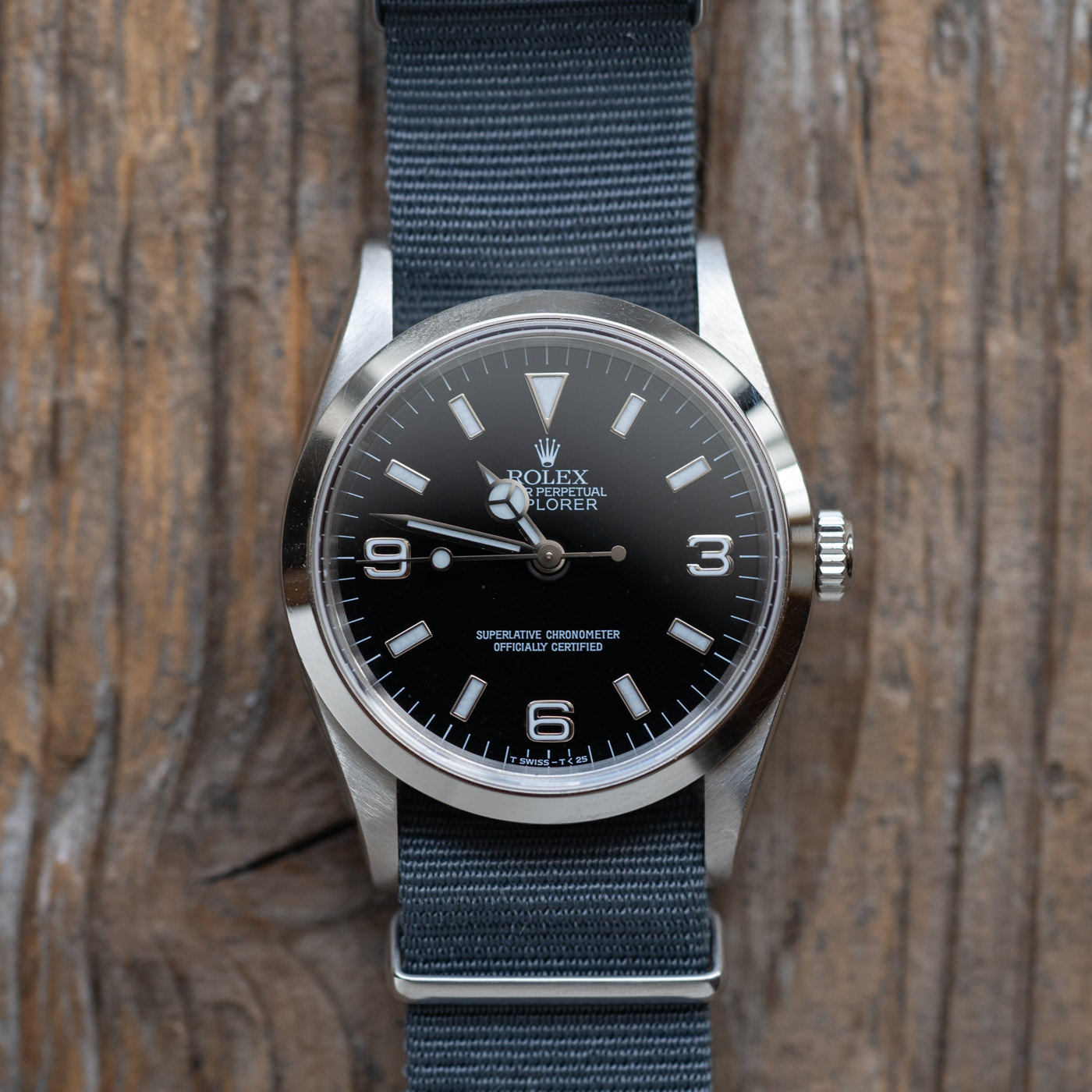 ROLEX EXPLORER I Ref.14270 / I received a request to overhaul the Rolex Explorer I 14270. This Explorer I Ref.14270 has a movement called Cal.3000.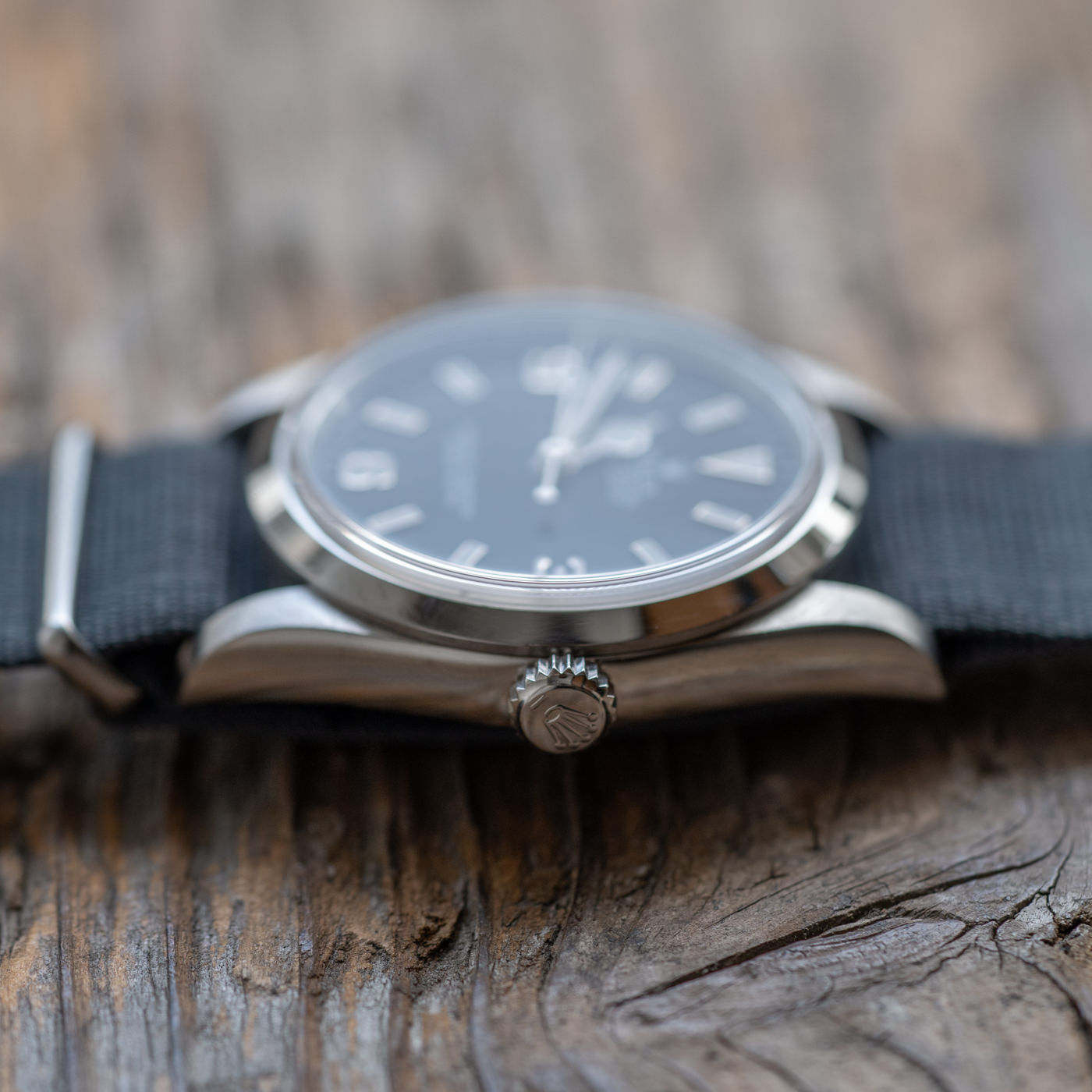 Cal.3000 is a movement that was manufactured from 1990 to 2001.
It is a non-date specification based on the movement Cal.3035 with a date. The difference between this Cal.3000 and other movements is that the flat balance spring is used.
Although it is a movement in the 3000 series, the main plate (bridge) that supports the balance of this "Cal.3000" is still a single bridge.
The next model number Cal.3130 is a twin bridge, which makes it more stable.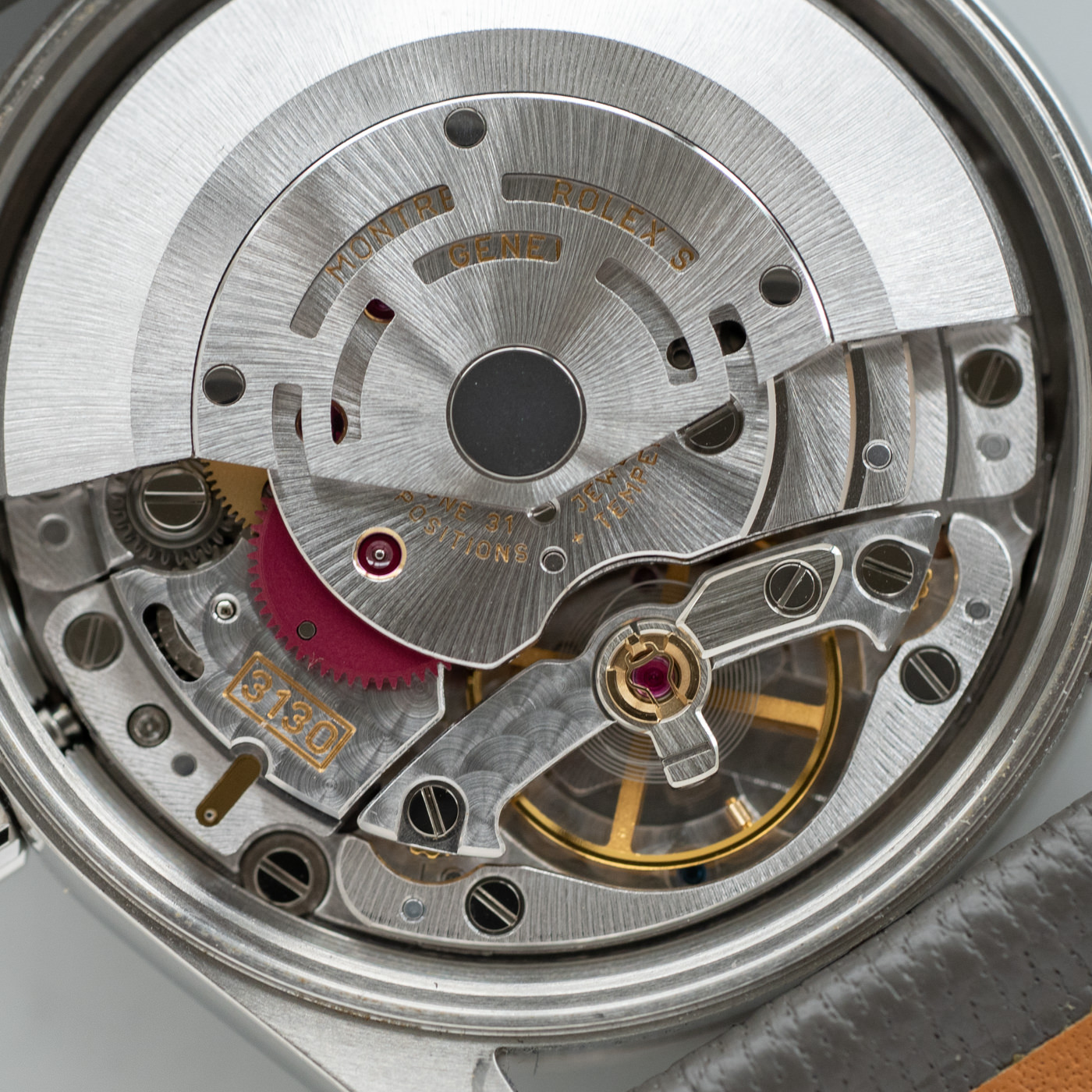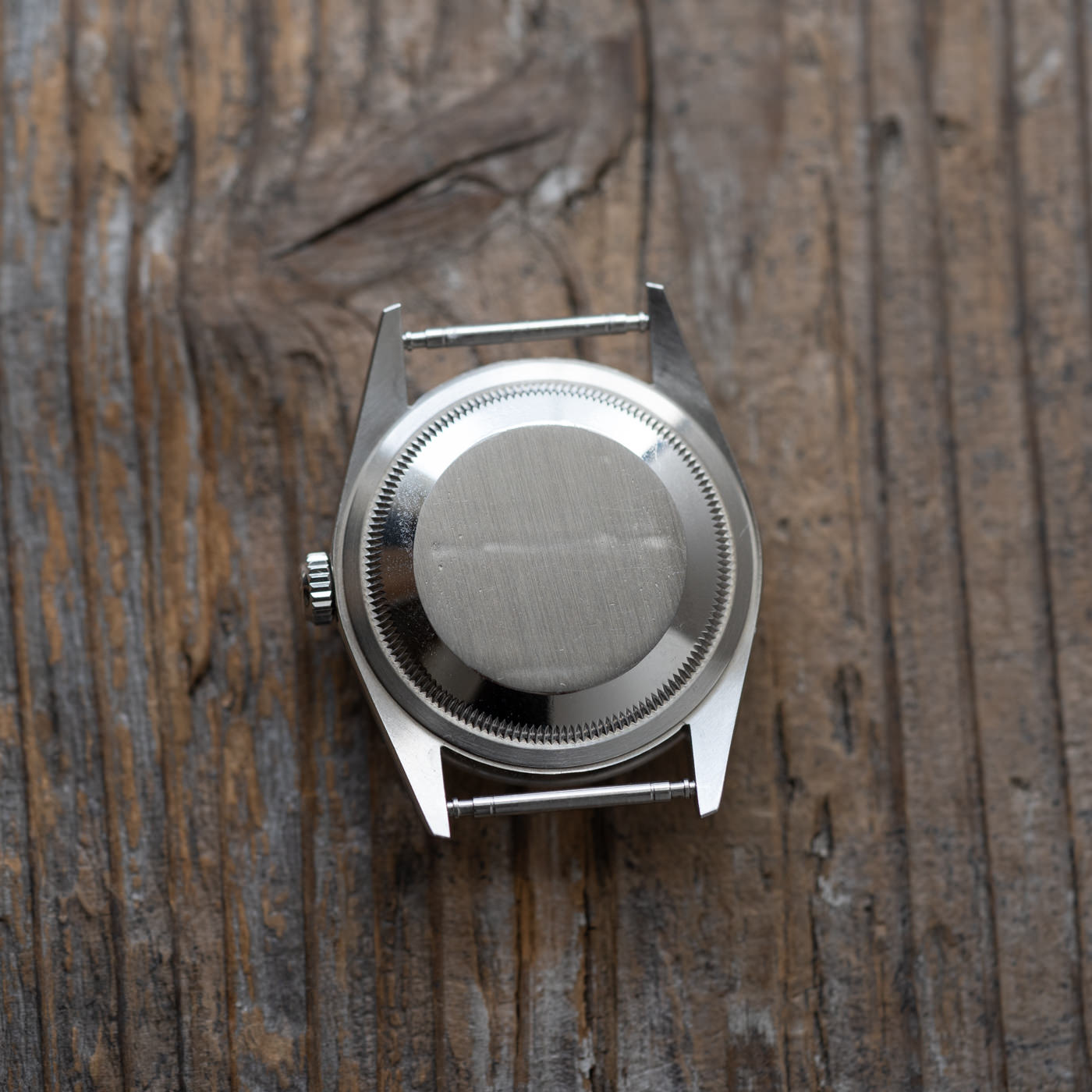 The power reserve of Cal.3000 is about 48 hours (from the fully rolled state).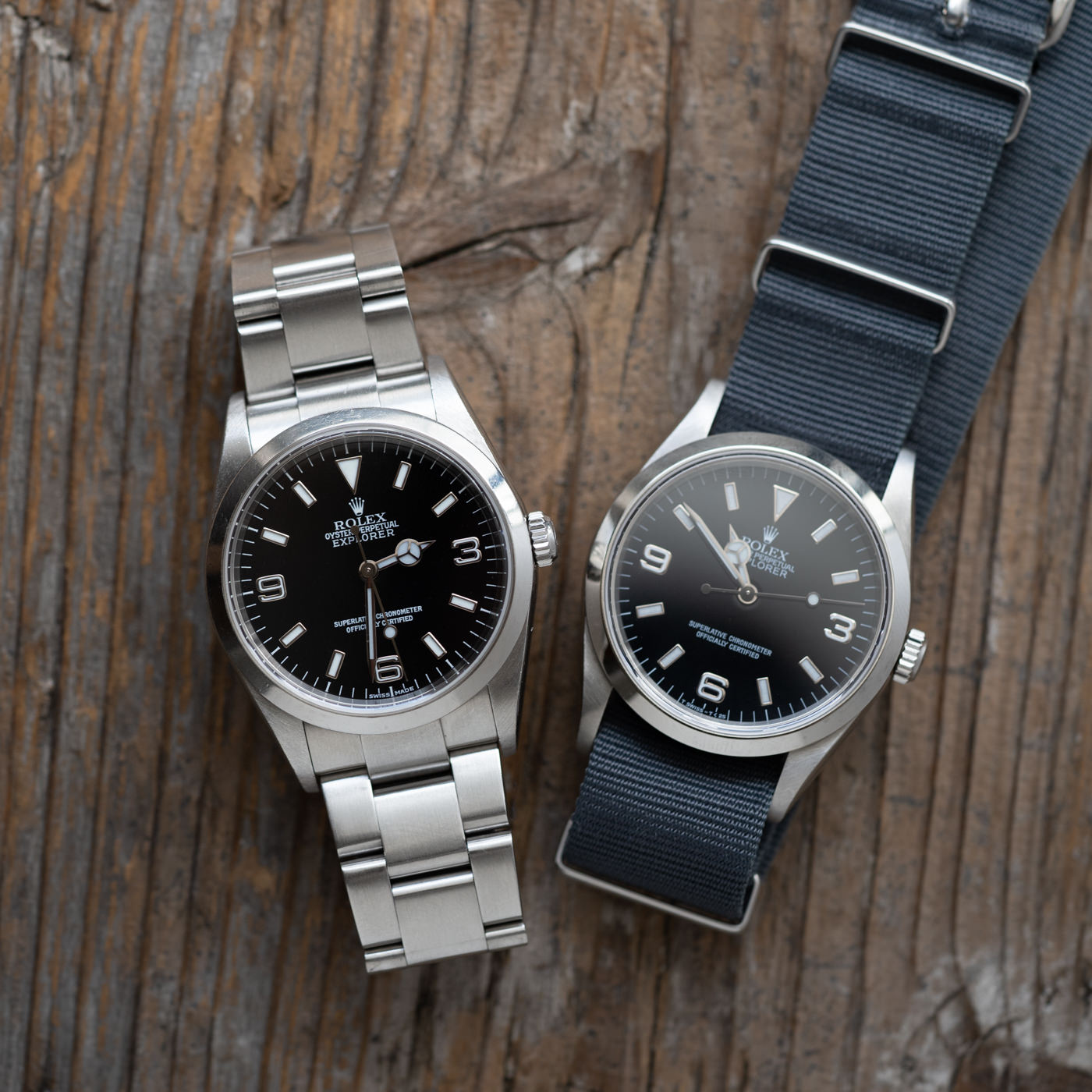 The biggest difference between Ref.14270 and the next generation Ref.114270 is that the luminous index is tritium. (Until the production model around 1999)
The production period of Ref.14270 is "1990-2001", but tritium luminous was used until around 1999, and the notation "T SWISS --T <25" was included at 6 o'clock on the dial. increase.
The design of the Pat look is almost the same, but it seems that the two major differences are the tritium luminous and the movement.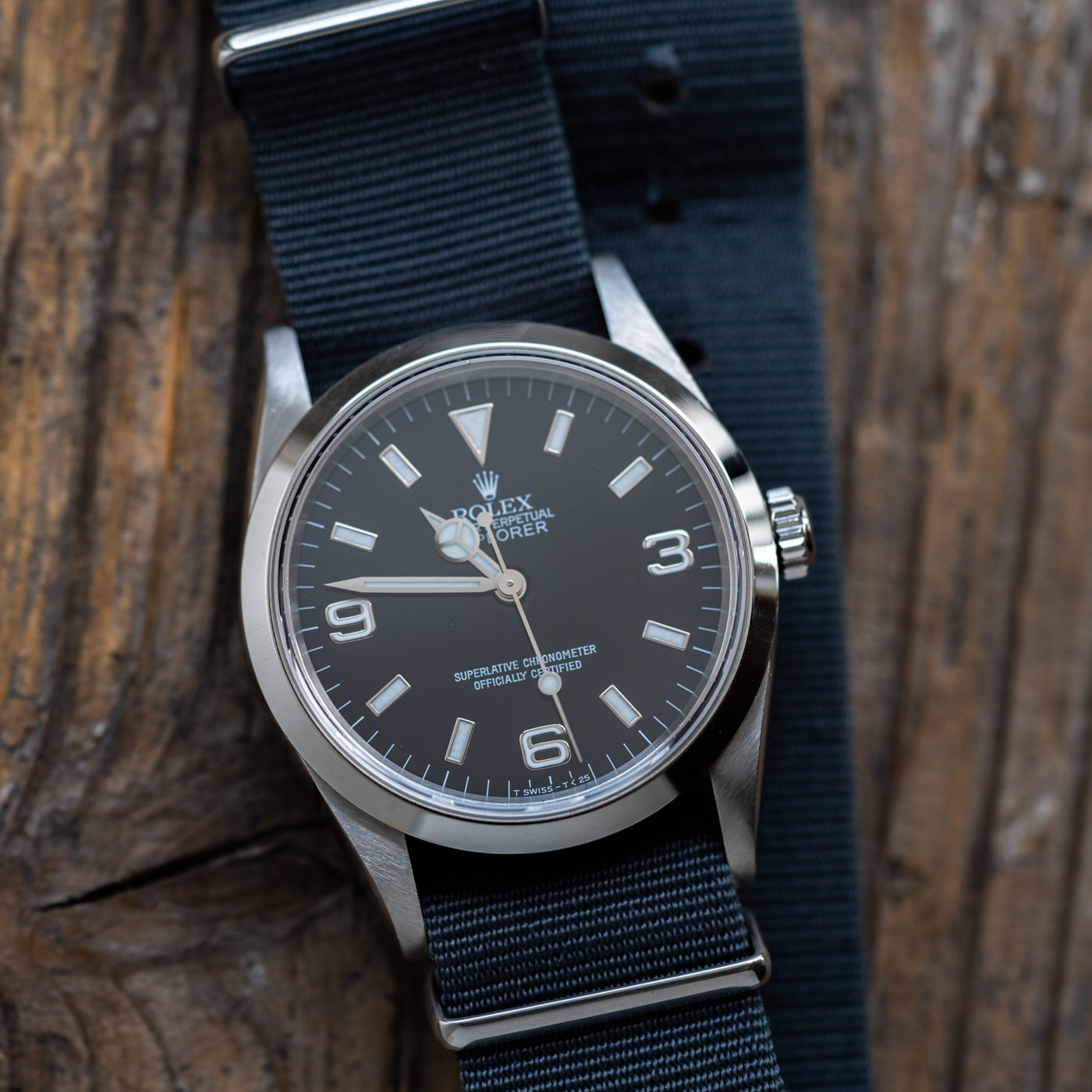 The Explorer I 14270 requested this time was handled very carefully and was in a clean state that seems to have been overhauled on a regular basis, so only normal overhaul (no parts replacement) was required. rice field.
Since the packing is a consumable item, it needs to be replaced every overhaul, but other parts related to the movement do not need to be replaced if they are overhauled once every 3-4 years. Since it can be suppressed with the minimum repair cost, it is profitable in the long run.
Not only in terms of cost, but also because the movement can be kept in good condition, it can be used for decades.
Another good thing about the Cal.3000 series movement is that it is relatively new since the 1990s, so it is easy to keep inventory of parts such as crowns and movements.
For those who are new to Rolex or who do not know what to buy, I think that the 5-digit part number (Ref. ○○○○○) can be used with confidence even for everyday use.
Please feel free to contact us if you have any questions about repairs or overhauls of various watches such as Submariner, Sea Dweller, GMT Master, Datejust, Oyster Perpetual, Air King, etc., not limited to Explorer I.
It's okay to request that you just polish it without repairing it, so please do this as well.