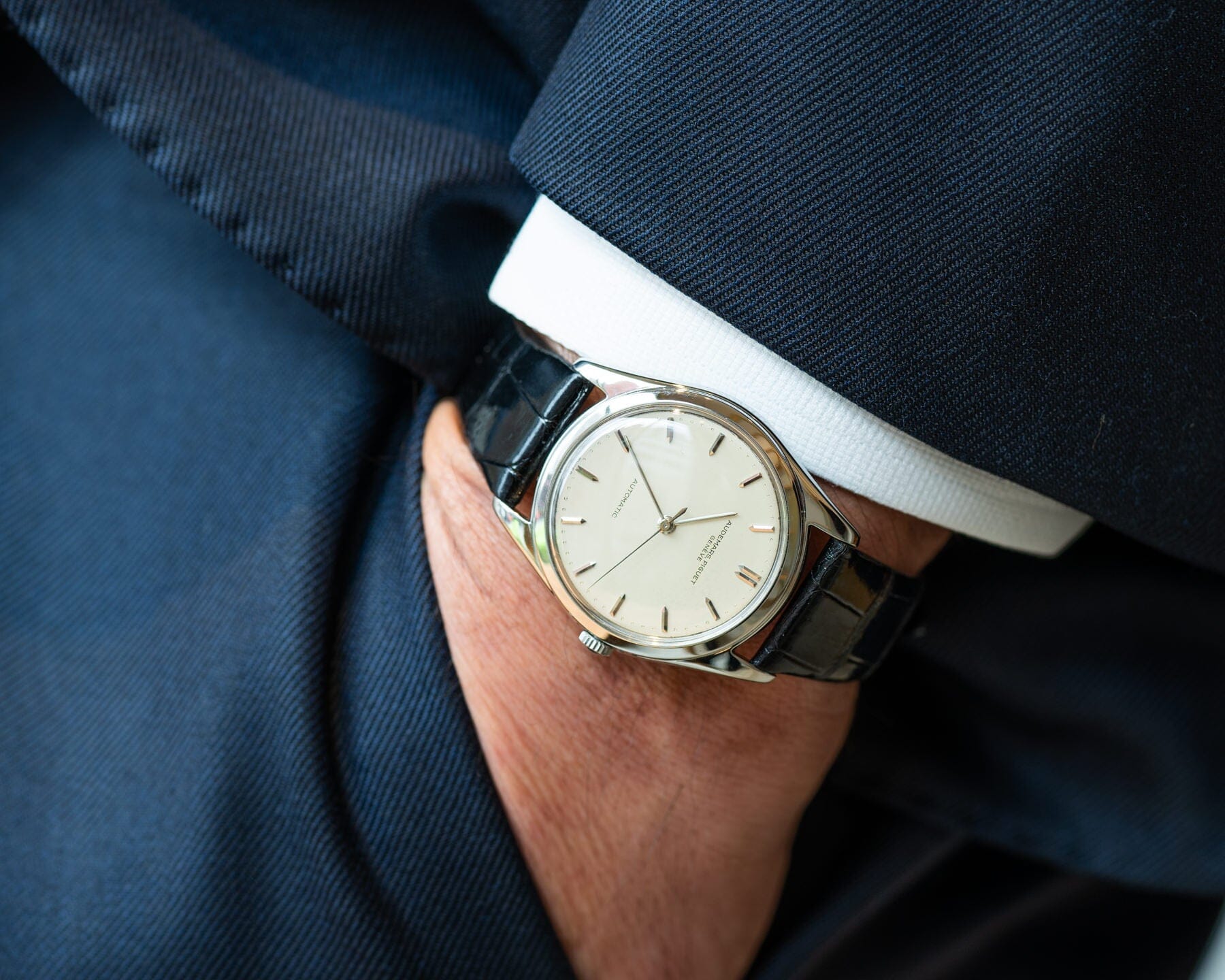 Audemars Piguet Round Steel AUTOMATIC 1950s
Audemars Piguet Stainless Steel Automatic Opaline Dial is sold out. Thank you.
The customer came and bought it at the store, so I took a photos of wearing.


From 1950s, 35mm stainless steel case, automatic movement Cal.2499.
It's rare to find an Audemars self-winding watch from the 50's in such good condition, including the dial, case, and hands.
It looks good from any angle. It goes great with a tight-fitting on-style.
Since it is an automatic movement specification of this era, the case has a moderate thickness, which is also great.
It's not too thick, just a comfortable thickness.
It's hard to tell from the photos, but the real thing is an excellent watch.

When you hold the watch and when you wear it, you can see the true quality. It is such a clock.
Vintage AP with self-winding, even better example is hard to come by, so please let me know as soon as possible when you come out next time.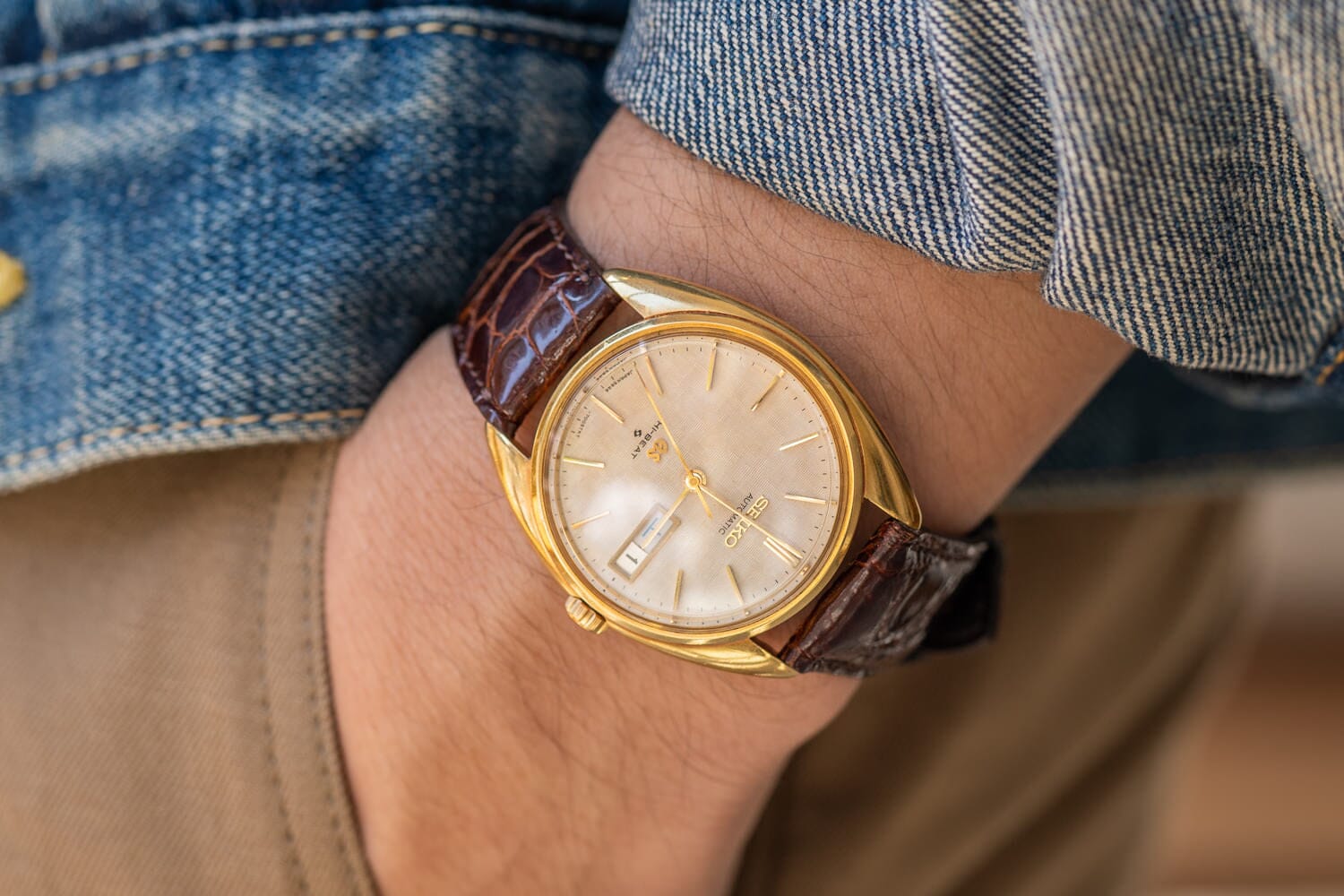 SOLD
A customer from Singapore purchased 2 Grand Seiko watches at our store! Thank you for your coming!
Read more