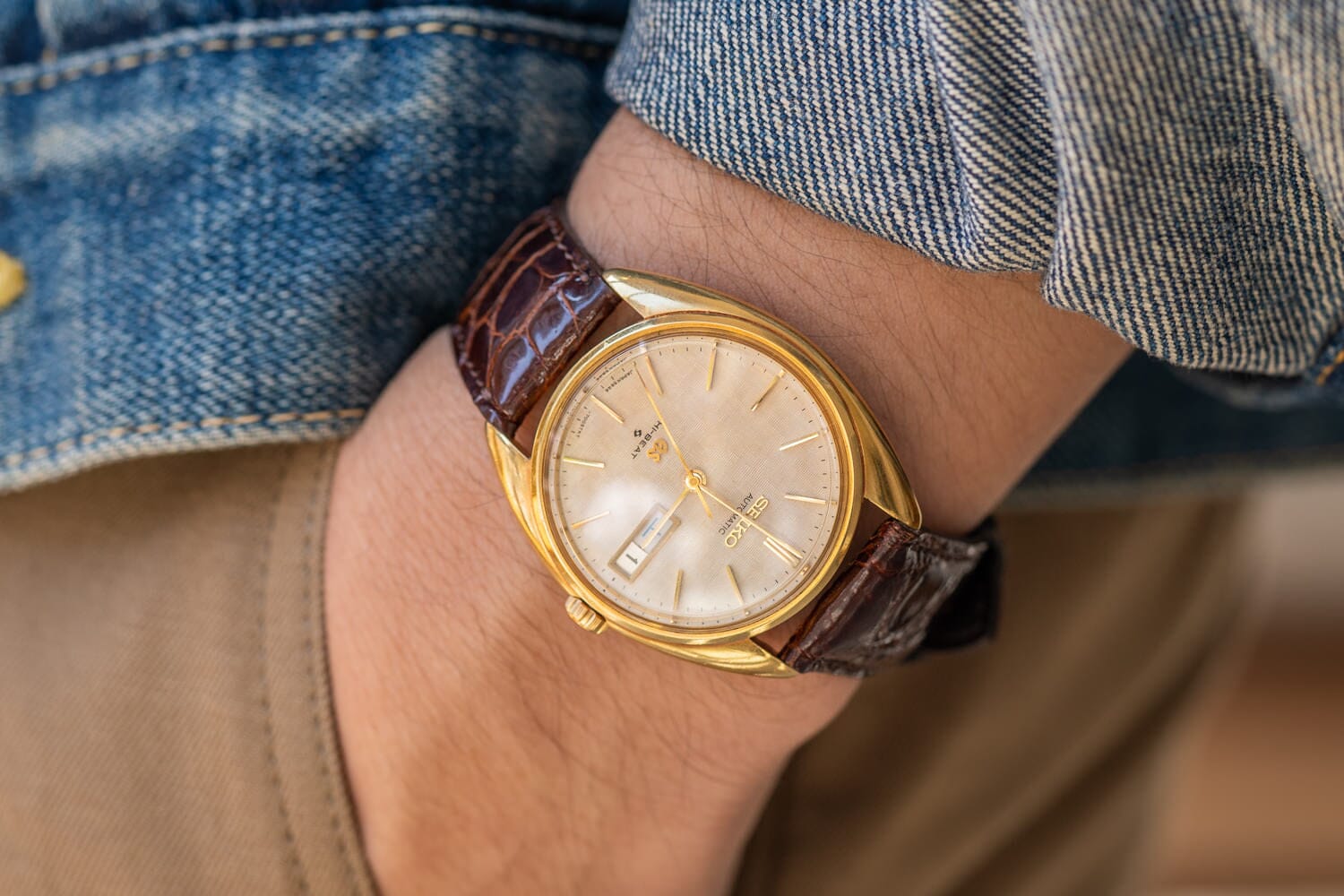 SOLD Grand Seiko
GRAND SEIKO HI-BEAT 5646-7005 YG LINEN DIAL

GRAND SEIKO FIRST J14070 RAISED LOGO DIAL

Thank you for your come and purchase from Singapore 🇸🇬
You purchased Grand Seiko 5646-7005 and Grand Seiko First (1st). thank you.
A customer from Singapore took a photo of both wearing them. I feel that Grand Seiko has a higher reputation overseas than in Japan.
Both have a case size of 35mm, so it's just the right size, not too big or too small. Grand Seiko remains in the history of Japanese watches. One is the watch you want to have.